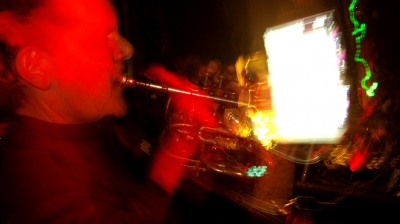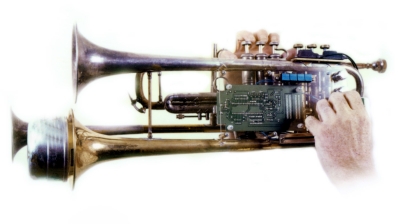 Ben Neill has performed music extensively in a wide variety of international settings, including the Cite de la Musique France, Berlin Love Parade Germany, Spoleto Festival Italy, Bang on a Can festival, ICA London, Istanbul Jazz Festival Turkey the Edinburgh Flux Festival UK, Cloudwatch and The Gatherings Concert Series to name a few.
Neill is also active as a digital installation artist. His collaborative works have been exhibited in museums and major galleries including Sandra Gering Gallery New York, Paula Cooper Gallery New York, Wellcome Gallery London and the Hayden Planetarium New York.
Neill studied at Manhattan School of Music, where he earned a Doctorate of Musical Arts degree in 1987. He studied composition with minimalist composer La Monte Young, and has collaborated with numerous other composers and musicians including (rock band Helmet's) Page Hamilton, Nicolas Collins, David Behrman, John Cale and DJ Spooky. Neill was the Music Curator of The Kitchen in New York City from 1992-1998.
. . .
Electronic Jazz and Dub Futurist Ben Neill returns to The Gatherings Concert Series in Philadelphia for a multi-media performance within the remarkable setting of St. Mary's Hamilton Village on Saturday 16 May 2009.