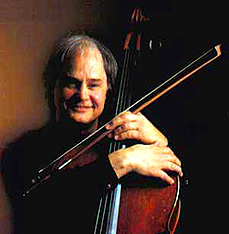 David Darling is a classically trained, eclectically inclined musician with an infectious energy, a sumptuous sound, and a maverick spirit. He is accomplished and acclaimed internationally as a recording artist, composer, educator, conductor, and performer.

His seven solo recordings have received rave reviews. He's appeared on many other artists' albums, performing in a wide variety of genres - jazz, pop, rock, country western and new age. Among the notables with whom Darling has performed and collaborated are Bobby McFerrin; Peter, Paul, and Mary; the members of Oregon; Paul Winter, Spyro Gyra; Terje Rypdal; Jan Garbarek; the innovative dance ensemble Pilobolus; Ketil Bjornstad and Joseph Campbell.

Among Darling's film credits are his contributions to the movies "Until the End of the World" and "Far Away, So Close" by Wim Wenders as well as "Nouvelle Vague" and "Heat."