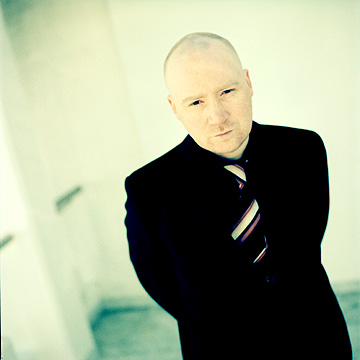 Jóhann Jóhannsson is an Icelandic musician, composer, producer, soundtrack artist and an active member of his country's artistic community. His stately, slow-building and hauntingly melodic music has been quietly bewitching listeners for the past several years.

Composing a symphonic music which draws more from the present than the past. His works incorporate many unusual, possibly ironic, elements layered in with the familiar sounds and motifs of a classically outfitted string orchestra. By combining minimalism, ambient and symphonic music Jóhann Jóhannsson realizes compelling works - gently rise out of silence to endearing sonic heights.

With the harmonic motion of Angelo Badalamenti, the celestial reach of Joep Franssens and the pathos of Arvo Pärt, the works of Jóhann Jóhannsson are always on the verge of breaking into poetry. Unfolding in time, the music plays heights off of depths and lament against affirmation - all blending into one moment.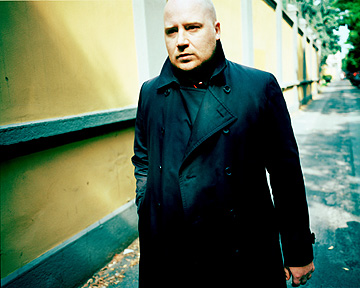 Along with the warm string section, often compositions feature pipe organ, children's choir, woodwinds, piano and other unidentifiable drones and atmospherics. His third CD IBM 1410 - A User's Manual (released in 2006 on 4AD) is a peculiar mixture of beautiful stringed harmonies, romantic building themes, overtly long crescendos and somber resolutions - vaguely tinged throughout by synthesizer rumblings, electronic drones, sparkling chimes and manipulations of recorded sound. The result is a comforting, yet somewhat surreal music. On Fordlandia (released in 2008 on 4AD), Jóhannsson crafts somewhat more conventional orchestral works, though nervously twitching computerized beats often guide him.

Jóhannsson has also produced and written music with artists as diverse as Marc Almond, Barry Adamson and Pan Sonic, The Halfer Trio, Magga Stina, Jaki Liebezeit and many others. He has also written music for the theatre, documentaries and soundtrack music for feature films as well as animated shorts.
.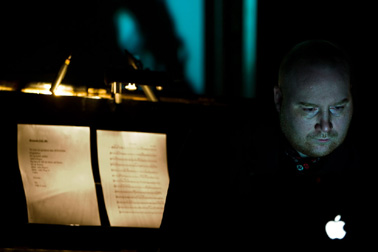 Jóhann Jóhannsson has also performed his music with his ensemble (which includes a string quartet and a percussionist) in Europe, visiting venues such as the Pompidou Center in Paris and the Vooruit in Belgium, and appearing at music and arts festivals in Germany and England.
. . .
Neu-Classical composer Jóhann Jóhannsson makes his Philadelphia concert debut at The Gatherings Concert Series within the remarkable setting of St. Mary's Hamilton Village on Saturday 27 June 2009.